The Altai Mountains are geographically located in western Mongolia. Prehistorically, the societies of arid steppes of Mongolia and Eastern Eurasia have practiced hunting for their subsistence. Later on, they shifted to herding for survival that transformed this region into a crucial social and economic centre of the ancient world.
Initially, there was relatively little evidence about these transitions from hunting to herding patterns of these early pastoral societies. Recently, researchers have conducted the first Archaeological Survey of Melting Ice Margins in The Altai Mountains. They have identified the presence of Organic material in high mountain ice that points toward the utility of these alpine and high-altitude zones for anthropogenic activities. These alpine and high-altitude zones played a dominant role in the advent of East Asian pastoralism of East Asia. These shreds of evidence show a human occupation of more than 3500 years in the region.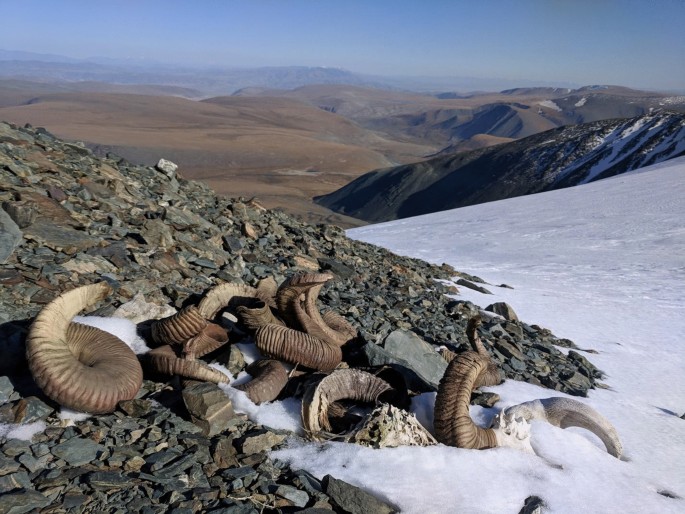 The organic materials include wooden projectiles, animal bones, and other objects. Researchers have conducted osteology, radiocarbon dating, and collagen fingerprinting examination of these organic materials. This evidences point toward the occurrence of big-game hunting and exploitation of alpine ice. They became the basis for the rise of mobile pastoralism in the Altai mountains.
The research was jointly conducted by researchers of :
Department of Archaeology, Max Planck Institute for the Science of Human History, Jena, Germany
Department of Anthropology, University of Colorado-Boulder, Boulder, CO, USA
Department of Anthropology, University of Utah, Salt Lake City, UT, USA
Innov8.ag Solutions, Walla Walla, WA, USA
National Museum of Mongolia, Ulaanbaatar, Mongolia
Wildlife and Fisheries Biology Program, Rubenstein School of Environment and Natural Resources, University of Vermont, Burlington, VT, USA
Institute for Archaeological Science, University of Bern, Bern, Switzerland
Department of Archaeology, Sydney University, Sydney, Australia
Institute of Geography, University of Göttingen, Goldschmidtstr. 5, 37077, Göttingen, Germany
Harvard University, Cambridge, MA, USA
Preservation Management Office for the Mongolian Altai Rock Art Complex, Bayan-Ulgii, Mongolia
ArchaeoZOOlogy in Siberia and Central Asia – ZooSCAn, CNRS – Institute of Archaeology and Ethnography SB RAS International Research Laboratory, IRL, 2013, Novosibirsk, Russia
American University of Central Asia, Naryn, Kyrgyzstan
University of California-Berkeley, Berkeley, CA, USA
Department of Archaeology, Hazara University, Mansehra, Pakistan
Valles Caldera National Preserve, U.S. National Park Service, Jemez Springs, NM, USA
Department of Anthropology, University of New Mexico, Albuquerque, NM, USA
SWCA Environmental Consultants, Albuquerque, NM, USA
School of Social Science, University of Queensland, Brisbane, Australia
Department of Anthropology and Archaeology, University of Calgary, Calgary, Canada
Department of Anthropology, National Museum of Natural History, Smithsonian Institution, Washington, D.C, USA
Institute of Arctic and Alpine Research (INSTAAR), the University of Colorado at Boulder, Boulder, CO, USA
For an original research article, Click on Nature.